MODEL "Ceiling Hangers"
Ceiling Hangers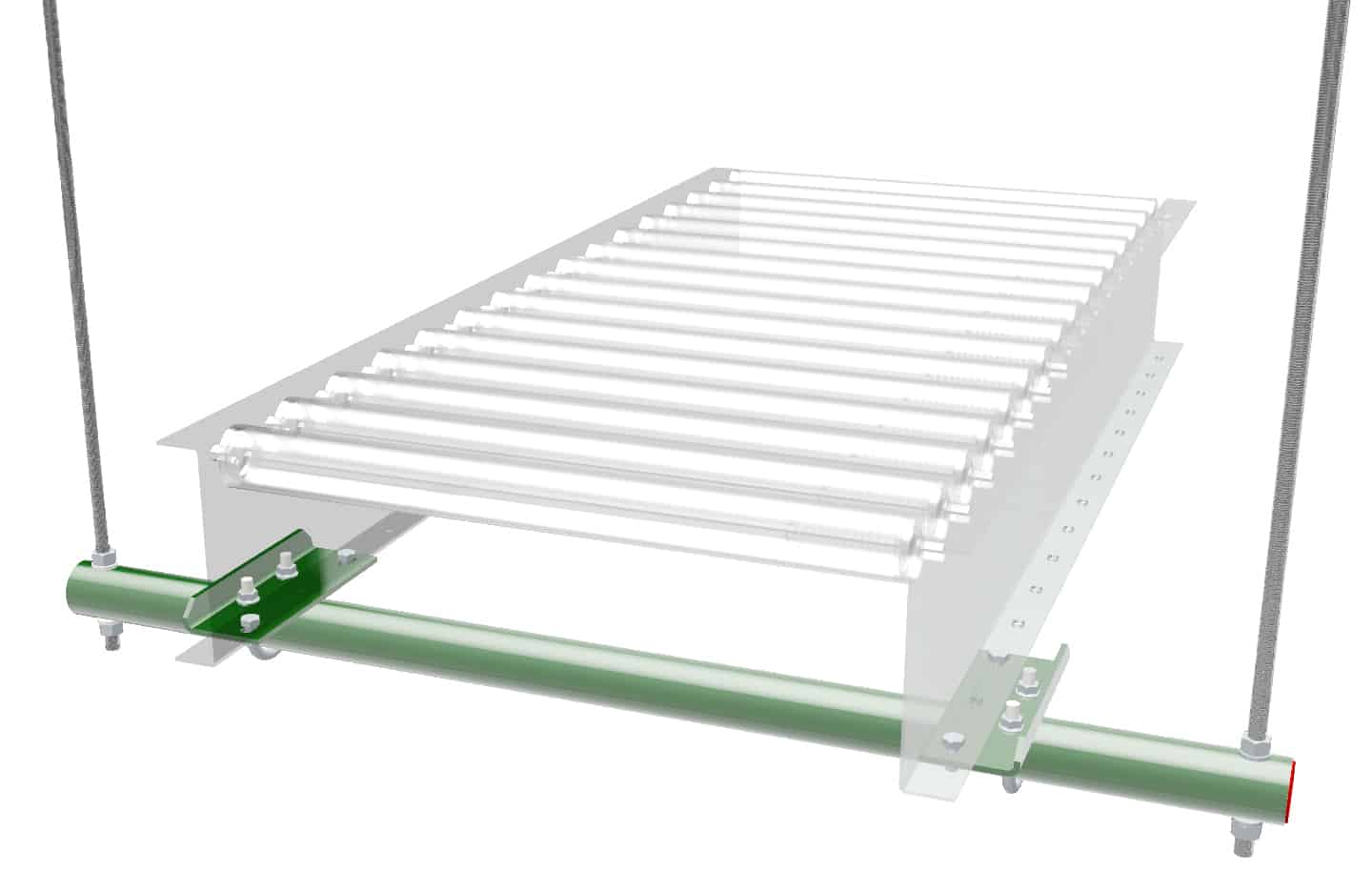 Applications / Features

:
Provide an economical and safe means of utilizing valuable floor space when higher conveyor elevations are required.
Ceiling hangers can be used with gravity or powered conveyors.
Online Resources

:
STANDARD SPECIFICATIONS
Size – 1⁄2″ diameter x 8′ long threaded galvanized rods (with locking nuts) attach to 1-1⁄2″ diameter standard pipe which bolts to underside of conveyor frame with pipe collars. 
Sturdy – 1-1⁄2″ diameter crosspipe mounts to underside of bed section.
NOTE: Guard rails  are required on ceiling hung conveyors.
ACSI Paint Colors


(Optional colors available at extra cost)