MODEL "138SRS"
Gravity Roller Straight and Curved Spurs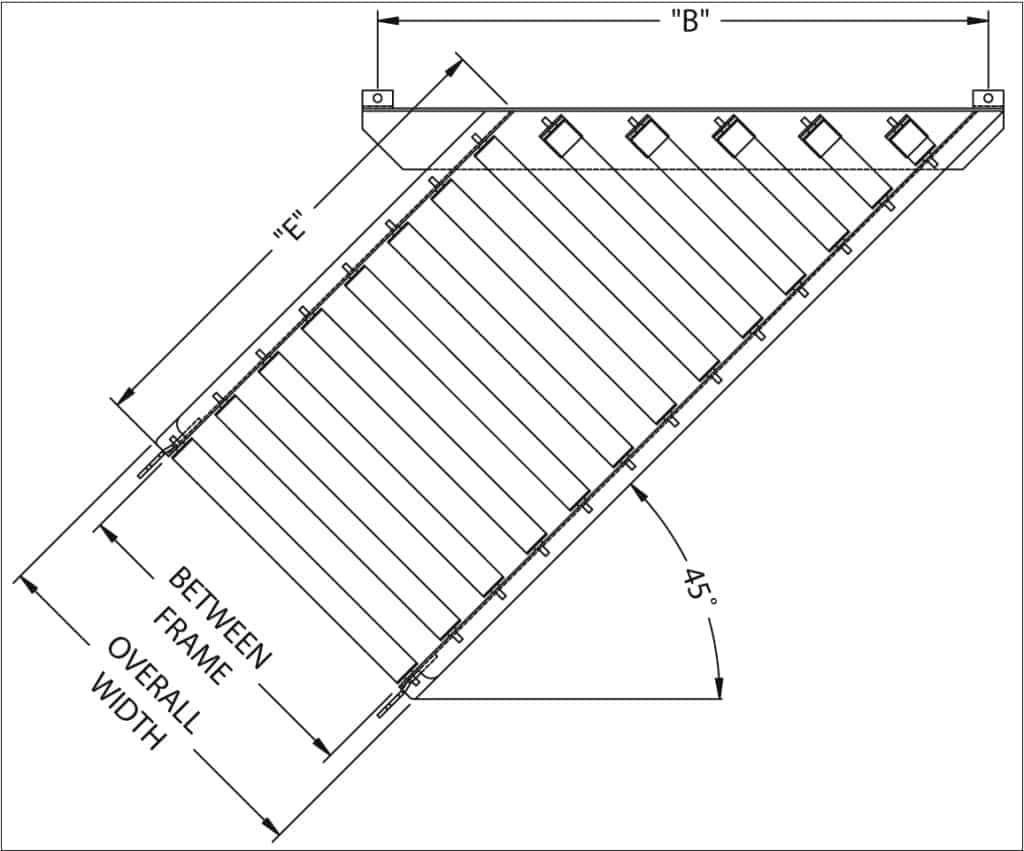 Applications / Features

:
Cartons
Tote pans
Assembly lines
Shipping departments
Right and left hand units
Bolt in cross members
Online Resources

:
STANDARD SPECIFICATIONS
Widths – 12″, 15″, 18″ and 24″.
Couplings – Bar or hooks on one end.
Spurs – 30, 45° and 90°.
Right and left hand units.
Bolt in cross members
Rollers – 1-3/8″ diameter x 18 gauge galvanized rollers
NOTE: Same per foot capacities as straight sections shown on page 83 of catalog.
(For Weight Specifications and Engineering Line Drawings please see catalog pages, above).
ACSI Paint Colors


(Optional colors available at extra cost)